A vet has issued an urgent warning to the owners of nine common dog breeds which are susceptible to suffer from heatstroke this summer.
The vet, known as Cat on social media, suggested flat-faced dogs are particularly vulnerable to soaring temperatures.
---
Cat, who amassed more than 325,000 TikTok followers, provides veterinary advice on social media.
The vet filmed a video going through breeds of dogs which commonly struggle in warmer temperatures.
Two British Bulldogs at the Crufts Dog Show in Green Park, London
PA
The vet filmed a video going through breeds of dogs which commonly struggle in warmer temperatures.
The clip, released last year, revealed Chow Chows are 17 times more likely to suffer from heatstroke than the average dog.
British bulldogs finished in second, with French bulldogs and Dogue de Bordeauxs following behind in third and fourth place.
Cat said: "It's hardly surprising when you consider they've got a double whammy of a slightly flat face and a massive coat."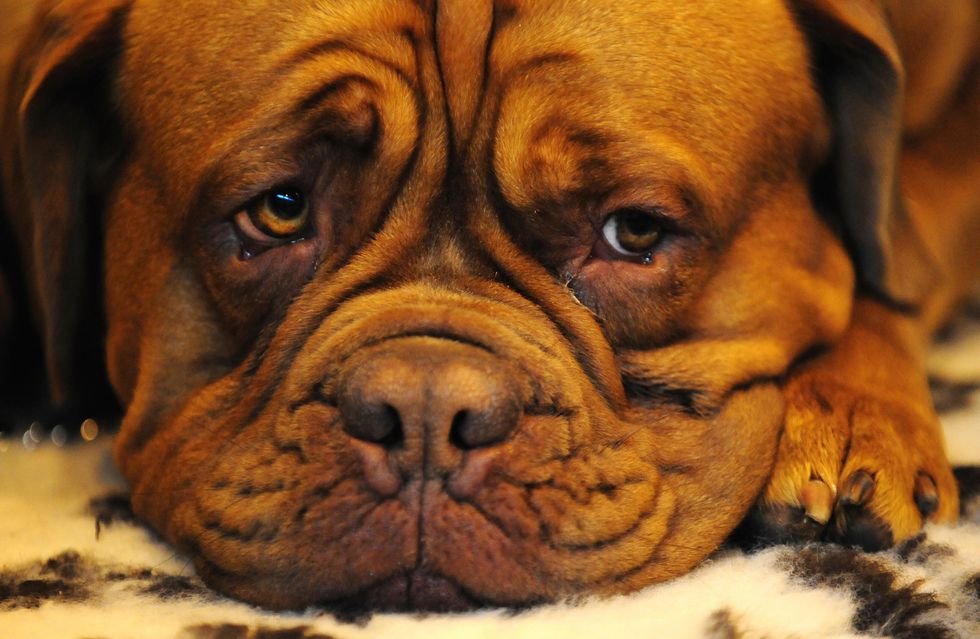 A Dogue de Bordeaux waits to go on show at Crufts, NEC, Birmingham
PA
She added: "[This proves] what we have always known – flat faced breeds are massively more vulnerable in the hot weather and we really need to take great care of them."
Flat-faced dogs are particularly susceptible to breathing problems and often struggle with brachycephalic airway syndrome.
Brachycephalic airway syndrome means the pets have long soft palates and small nasal openings.
This can drastically limit airflow and lead to heavier panting to lower body temperatures.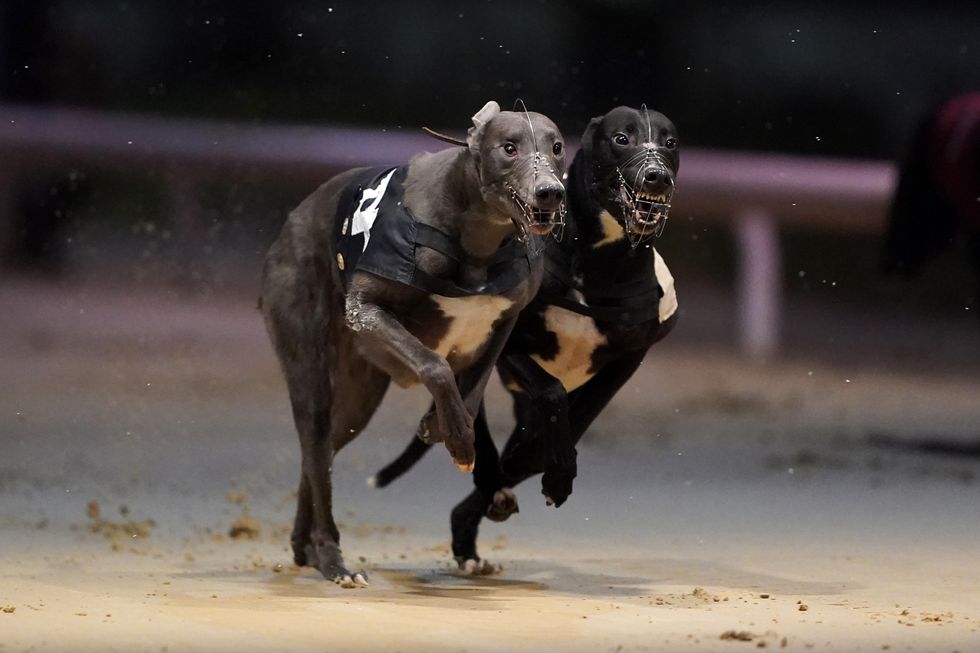 Emers Oreo and Shortwood Sanka lead the race at Perry Barr Greyhound Stadium
PA
Greyhounds ended up in fifth place due to their "large muscle bulk".
Other adversely impacted breeds included King Charles spaniels, pugs, golden retrievers and springer spaniels.
The social media veterinary expert ended the video warning pet owners: "Regardless of the breed of your dog, please please be careful as the temperatures spike."
The RSPCA has issued a separate warning for pet owners about common signs of heatstroke in dogs.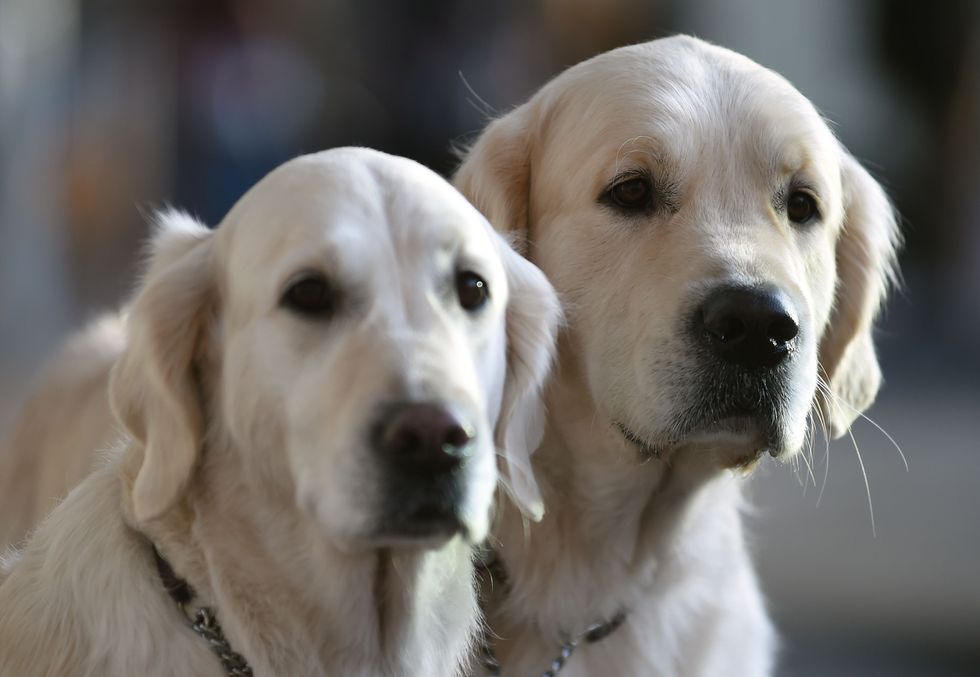 Golden retrievers Lady (left) and Yoda (right) wait outside on day one of Crufts 2015 at the NEC, Birmingham
PA
Common symptoms include vomiting, panting, excessive drooling and drowsiness.
Dog-owners should pour cool water on their pet if they believe they are suffering from heatstroke.
However, they must make sure that the water is not ice cold as this could send the dog into a state of shock.
Britons who own flat-faced dogs should not pour water on the head of their dogs as this could increase chances of drowning if the pet accidentally inhales the water.