Budget-Friendly Dog Gift Baskets: Affordable Ideas to Treat Your Furry Friend
It's no secret that our furry friends hold a special place in our hearts. They bring us joy, comfort, and unconditional love. Just like any family member, we want to show them how much we care, and what better way to do that than with a thoughtful gift? Enter dog gift baskets – the perfect way to spoil our four-legged companions and make them feel extra special. However, finding a budget-friendly option can sometimes be challenging. That's why we've compiled a list of affordable ideas to create the perfect dog gift basket without breaking the bank.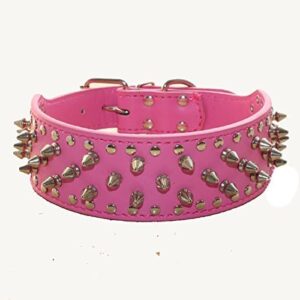 Before diving into the ideas, let's address some commonly asked questions about dog gift baskets.
FAQs
Q: What is a dog gift basket?
A: A dog gift basket is a collection of treats, toys, and other items specifically curated for dogs. These baskets are often packaged attractively and make for a delightful present for your furry friend.
Q: Why should I consider a dog gift basket?
A: Dog gift baskets are a thoughtful way to show your furry friend how much you care and appreciate them. They provide a variety of items for your dog's enjoyment and can be customized to suit their preferences.
Q: Are dog gift baskets expensive?
A: Dog gift baskets can vary in price depending on the items included and where you purchase them. However, with some creativity and resourcefulness, it is possible to create a budget-friendly gift basket that is just as delightful.
Q: Can I customize a dog gift basket?
A: Absolutely! One of the best aspects of gifting a dog gift basket is that you can tailor it to your dog's preferences and needs. You can choose specific treats, toys, and other items that you know your furry friend will love. Now, let's explore some affordable ideas to create the perfect dog gift basket.
1. Treats Galore:
Every dog loves treats, and including a variety of them in your gift basket will surely make your furry friend's tail wag with excitement. Look for affordable dog treats in bulk or special offers at pet stores. You can also try your hand at baking homemade dog treats, which can be a cost-effective and heartfelt addition.
2. Toys to Keep Them Busy:
Toys are a necessity for any dog, as they provide mental stimulation, exercise, and entertainment. Instead of splurging on expensive toys, search for affordable options that will keep your pup engaged. Consider rope toys, squeaky toys, or even DIY toys made from old t-shirts or socks.
3. Personalized Items:
To add a special touch to your dog gift basket, include personalized items such as a customized collar or an engraved dog tag. These items are often affordable and can make your furry friend feel even more cherished.
4. Grooming Essentials:
Every dog needs grooming, so why not include some essential grooming items in your gift basket? Look for affordable dog shampoos, brushes, or even nail clippers. Grooming items not only show your love and care, but they also promote your dog's well-being.
5. DIY Dog Treat Recipes:
To add a personal touch to your dog gift basket, include a collection of DIY dog treat recipes. This allows the dog's owner to make healthy and affordable treats at home. Include recipes for treats using simple ingredients like peanut butter, pumpkin, or carrots.
6. Puzzle Toys:
Puzzle toys are a fantastic way to challenge your dog's intellect and keep them mentally stimulated. Look for affordable puzzle toys that offer different levels of difficulty or try making your own DIY puzzle toy using empty plastic bottles or cardboard boxes.
7. Dog-Friendly Accessories:
Add some practical accessories to your gift basket, such as a collapsible water bowl or a portable food container. These items are not only useful during outings or travels but also show that you've considered your dog's comfort and convenience.
Chewing is a natural behavior for dogs and an essential part of their dental hygiene. Including affordable chew toys in your gift basket will keep your furry friend happy and aid in maintaining their oral health. Look for durable and affordable options such as rubber chew toys or natural bones.
9. Training Treats:
If your furry friend is still learning or in need of some treats for training sessions, include a bag of training treats in your gift basket. Affordable training treats can be found at pet stores or consider making your own training treats using ingredients like chicken or cheese.
Every dog deserves a comfortable place to rest. While it may be challenging to find a budget-friendly dog bed, there are some affordable options available. Look for sales or discounted items at pet stores, or consider repurposing an old mattress or pillows to create a cozy spot for your furry friend. Remember, it's the thought and effort that counts when it comes to gifting your furry friend. With a little creativity and
resourcefulness
, you can create a budget-friendly dog gift basket that will make your dog feel loved and cherished. In conclusion, dog gift baskets are a wonderful way to spoil your furry friend without breaking the bank. By including treats, toys, grooming essentials, and other thoughtful items, you can create a budget-friendly gift basket that will bring joy to your dog's life. Don't forget to personalize the basket with customized items and DIY treats to add an extra special touch. Happy gifting to you and your furry friend!
FAQs:
Q: Can I make my own dog gift basket instead of buying one?
A: Absolutely! Making your own dog gift basket allows you to customize the contents and is often more budget-friendly. You can gather the items yourself and package them attractively.
Q: Where can I find the items for my dog gift basket at an affordable price?
A: Look for sales, discounts, or special offers at various pet stores or online retailers. You can also compare prices and find budget-friendly options by searching through different options.
Q: What are some other affordable options to include in a dog gift basket?
A: Consider including a new leash or collar, a water-resistant dog bed, a reflective dog vest, or even a doggy first aid kit. These items provide practicality while still being cost-effective.
Q: How can I ensure the treats in the gift basket are suitable for my dog's dietary needs?
A: Read the ingredient labels carefully to make sure the treats are suitable for your dog. Additionally, consult with your veterinarian if your dog has any specific dietary restrictions or allergies.
Q: Can I reuse items or repurpose things I already have for the dog gift basket?
A: Absolutely! Repurposing items is a great way to save money and add a touch of creativity to your dog gift basket. Just make sure any repurposed items are safe and suitable for your dog.
Q: Are there any safety considerations while creating a dog gift basket?
A: Always prioritize your dog's safety when selecting items for the gift basket. Avoid small items that your dog may swallow, choose non-toxic materials for toys, and ensure any edible treats are safe for your dog to consume.
Q: Can I create a themed dog gift basket?
add an extra element of excitement. For example, you could create a beach-themed basket with toys and treats that resemble beach items, or a movie night-themed basket with dog-friendly popcorn treats and a plush toy resembling a movie reel.
Q: How often should I give my dog a gift basket?
A: Dog gift baskets can be given on special occasions such as birthdays, holidays, or adoption anniversaries. However, you can also surprise your furry friend with a gift basket to show your love and appreciation whenever you feel like it.
Q: Can I include items for dog training in the gift basket?
A: Yes, including training items, such as a clicker or treat pouch, can be a great addition to the gift basket especially if your dog is currently undergoing training or you want to encourage more positive training sessions.
Q: Can I make the gift basket environmentally friendly?
A: Absolutely! Consider using eco-friendly packaging materials such as biodegradable bags or recycled paper. Look for toys and treats made from natural or organic materials. Additionally, you can include DIY items that reduce waste, such as rope toys made from old t-shirts.